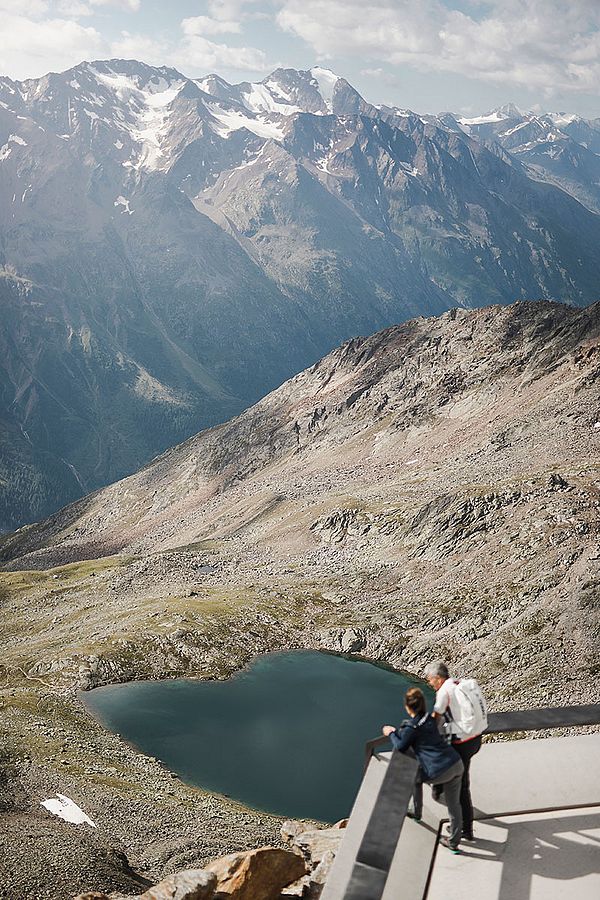 Summer vacation in Sölden
Here you will experience majestic peaks, clear mountain lakes fresh air and the scent of alpine herbs
Discover the alpine summer in Sölden. Where skiers make their rounds in winter, bikers set the tone in summer. In the Bike Republic Sölden all two-wheel lovers find their home. Directly opposite, on Sölden's quiet side, things are more leisurely. Numerous hikes lead you here into the high alpine nature of the Ötztal.

Faster uphill is on the Glacier Road or the Timmelsjoch High Alpine Road. Turn after turn, the two roads wind their way up the mountain - here the panoramic view is guaranteed. Summer in Sölden also has a lot to offer in terms of culinary delights. Enjoy a rustic break at the numerous alpine pastures and huts or stop in at the modern gourmet restaurant ice Q at over 3,000 meters.
Summer highlights
in and around Sölden
+
Hiking vacation in Sölden. 300 kilometers of hiking trails from easy to high alpine.
+
Ötztal Nature Park. Get to know the special features of the Ötztal on a guided hike.
+
Bike Republic Sölden. On two wheels over natural trails and built lines.
+
Ötztal Cycle Path. From Haiming to Sölden the bike path leads through the entire valley.
+
Climbing. High up and well secured in the climbing garden Moosalm.
+
Almzeit. Themed hiking trail for the whole family with 20 adventure stations.
+
Ötztal Glacier Road. In 13 kilometers from Sölden up to over 2,800 meters.
+
Top Mountain Motorcycle Museum. The highest motorcycle museum in Europe.
+
Pass road Timmelsjoch. Turn after turn towards the south.
+
Culinary delights in summer. 32 alpine pastures & snack stations in and around Sölden.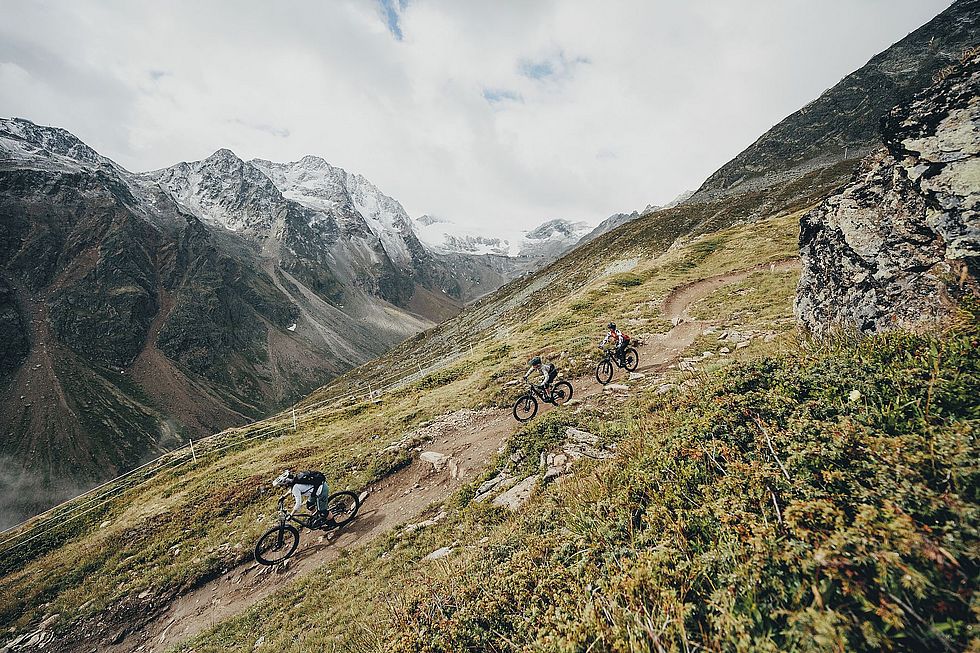 Bike Republic Sölden
HIGH UP AND STEEPLY DOWNHILL

The BIKE REPUBLIC SÖLDEN has been special since its inception - far more than just a bike park for trail romping!
Since 2015, the Bike Republic Sölden has an extensive network of trails with natural trails, shaped lines, enduro trails and mountain bike routes.

The mountain railroads, including bike transport, take you up to the start of the trails in just a few minutes.
These lead, sometimes panoramic, sometimes steep, through forests and meadows, past alpine huts, down into the valley.


LEARN MORE ->