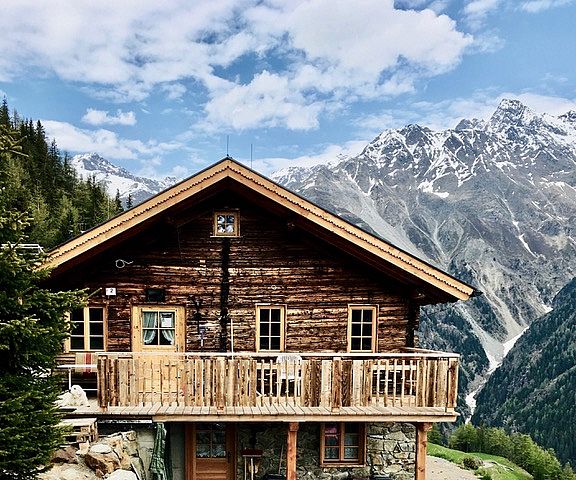 Reinhards Thaya
Idyllic hut vacation in Sölden

Welcome to Reinhard's Thaya am Leiterberg.

A place for indescribable mountain moments. High above Sölden, at 1,900 meters, sits the cozy Reinhards Thaya. The freshly renovated alpine hut offers space for 2 to 6 people in an exclusive ambience. Up here you can enjoy the tranquility of nature and the magnificent view down into the valley and the unique mountain panorama.
Winter in Sölden
Discover the ski metropolis Sölden with 144 kilometers of slopes, 2 glaciers and numerous 3,000-meter peaks up close or explore the winter off the slopes.

Summer in Sölden
Feel the mountain summer while mountain biking in the Bike Republic Sölden or enjoy the view on over 300 kilometers of marked hiking trails.